2018 Burnside Review Press Book Contest Results
We are thrilled to announce that Ed Skoog has selected Larissa Szporluk's manuscript Virginals as the winner of the 2018 Burnside Review Press Book Award. Look for Virginals in 2020. Many thanks to all who entered the contest!
Winner:
Larissa Szporluk, Virginals
Runner-up:
Michael Peterson, Repeater
Finalists:
Kelsi Vanada, Rare Earth
Emma Winsor Wood, Preferred Internal Landscape
Skyler Osborne, Rejoicer
Kathleen Heil, more like the weather
Matthew Broaddus, Two Bolts
Rachel Peckham, Wish for an Oil Well
Michelle Mitchell-Foust, Buck Radius
Christopher Citro, Gullier
Burnside Review Press Book Award
Judge: Ed Skoog
Submissions will be accepted from August 15 to November 30, 2018.
Submit 48-64 pages of poetry, including a list of acknowledgments. Your name and contact information should not appear anywhere within the manuscript.
A $25 entry fee must be paid at the time of submission.
Each entrant will receive a copy of one Burnside Review Press title.
Poems may have appeared in journals and chapbooks but not in a full-length, single-author collection.
Simultaneous submissions are fine, but please let us know immediately if your manuscript has been accepted elsewhere.
All manuscripts will be read by the Burnside Review Press editors. At least ten finalists will be sent to the judge. The editors may select an additional title from the submission pool for publication.
Winner of the Burnside Review Press Book Award will receive $1,000, plus ten copies of the book.
We only accept submissions through our online submission manager. Work sent by any other means will not be read.
Results will be announced in May.
All questions happily answered: sid@burnsidereview.org.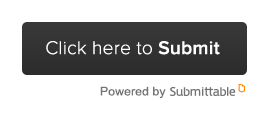 About the Judge:
Ed Skoog is the author of the poetry collections Run the Red Lights, Rough Day, and Mister Skylight, all published by Copper Canyon Press.