2017 Burnside Review Press Book Award Results
We are thrilled to announce that Suzanne Buffam has selected Kary Wayson's manuscript Via Maria Materi as the winner of the 2017 Burnside Review Press Book Award. Look for Via Maria Materi in 2019. Many thanks to all who entered the contest!
Winner:
Kary Wayson, Via Maria Materi
Runner-up:
Stella Corso, Tedium
Finalists:
Melissa Barrett, Moon on Roam
S. Brook Corfman, The Meteorites
Cassie Donish, Beautyberry
Megin Jimenez, Lone Stories
Michelle Mitchell-Foust, Buck Radius
Maureen Mulhern, Covenant
Michael Robins, Match
William Stobb, You Are Still Alive
Caitlin Vance, Valentine's Day at the Psych Ward
Michael Vizsolyi, The Inscrutable World
Burnside Review Press Book Award

Judge: Suzanne Buffam
Submissions will be accepted from August 15 to November 30, 2017.
Submit 48-64 pages of poetry, including a list of acknowledgments. Your name and contact information should not appear anywhere within the manuscript.
A $25 entry fee must be paid at the time of submission.
Each entrant will receive a copy of one Burnside Review Press title.
Poems may have appeared in journals and chapbooks but not in a full-length, single-author collection.
Simultaneous submissions are fine, but please let us know immediately if your manuscript has been accepted elsewhere.
All manuscripts will be read blindly by the Burnside Review Press editors. At least ten finalists will be sent to the judge. The editors may select an additional title from the submission pool for publication.
Winner of the Burnside Review Press Book Award will receive $1,000, plus ten copies of the book.
Contest results will be announced in April.
We only accept submissions through our online submission manager. Work sent by any other means will not be read.
All questions happily answered: sid@burnsidereview.org.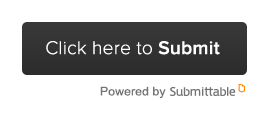 About the Judge:
Suzanne Buffam is the author of three collections of poetry, the most recent of which, A Pillow Book, was named one of the Top Ten Poetry Books of 2016 by The New York Times. Her other books are The Irrationalist, a finalist for the 2011 Griffin Poetry Prize, and Past Imperfect, winner of the 2006 Gerald Lampert Award. She is a recipient of fellowships from the National Endowment for the Arts, the Jeannette Heian Ballard Writers' Trust, and the Canada Council for the Arts. Born and raised in Canada, she lives in Chicago.