2017 Chapbook Contest Winner
Trevor Ketner, Major Arcana: Minneapolis, selected by Diane Seuss

Runner-up
Jan LaPerle, Route 18
Finalists (in no particular order)

Dina Hardy,
Inside My Hat Is a Foreign Body I Cannot Dislodge
Dawn Marie Knopf, The Hunted
Samuel Corfman, Meteorites
Chaney Williams, Tenderness
Leah Claire Kaminski, Peninsular Scar
Keegan Finberg, The Thought of Preservation
Connor Fisher, Beauty / Sound
Eliot Wilson, Your Heroes for Ghosts
Burnside Review Chapbook Contest
Judge: Diane Seuss
Submissions to the 2017 Burnside Review Chapbook Contest will be accepted March 15 through June 30, 2017.
Submissions should include:
—18 to 24 pages of poetry. Individual poems may be previously published.
—2 cover sheets. The first should include the title of the manuscript, your name, telephone number, and address. The second should only include the title of the manuscript.
—A page acknowledging previously published poems
Entries are only accepted through our online submission manager. Please follow the link below.
Initial readers are the Burnside Review editors. They will choose up to fifteen manuscripts as finalists to pass on to the judge, who will select the winning collection.
Simultaneous submissions are fine, but please notify us if your manuscript is accepted elsewhere.
Former students or colleagues of the Burnside Review Chapbook Contest judge—as well as any writer whose relationship with the judge constitutes a conflict of interest—are not eligible to enter the contest. We reserve the right to disqualify ineligible entries and will return entry fees as appropriate.
At no time during deliberations will the judge have the names of the finalists.
The winner will receive 10 copies of the chapbook, published by Burnside Review Press, and a cash prize of $200.
Results will be announced by mid-October.
All questions happily answered by e-mail: sid@burnsidereview.org.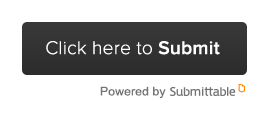 About the Judge:
Diane Seuss's most recent collection, Four-Legged Girl, published in 2015 by Graywolf Press, was a finalist for the Pulitzer Prize. Wolf Lake, White Gown Blown Open won the Juniper Prize and was published by the University of Massachusetts Press in 2010. Her poetry has been published in a broad range of literary magazines, including American Poetry Review, Poetry, The Iowa Review, New England Review, and The New Yorker. Seuss's fourth collection, Still Life with Two Dead Peacocks and a Girl, is forthcoming from Graywolf Press in 2018. She is Writer in Residence at Kalamazoo College, where she received the Florence J. Lucasse Award for Excellence in Teaching (2003) and Scholarship (2016).