Burnside Review Chapbook Contest
Judge: Matthew Rohrer
Submissions to the 2019 Burnside Review Chapbook Contest will be accepted March 15 through June 30, 2019.
Submissions should include:
—18 to 24 pages of poetry. Individual poems may be previously published.
—2 cover sheets. The first should include the title of the manuscript, your name, telephone number, and address. The second should only include the title of the manuscript.
—A page acknowledging previously published poems
Entries are only accepted through our online submission manager. Please follow the link below.
Initial readers are the Burnside Review editors. They will choose up to fifteen manuscripts as finalists to pass on to the judge, who will select the winning collection.
Simultaneous submissions are fine, but please notify us if your manuscript is accepted elsewhere.
Former students or colleagues of the Burnside Review Chapbook Contest judge—as well as any writer whose relationship with the judge constitutes a conflict of interest—are not eligible to enter the contest. We reserve the right to disqualify ineligible entries and will return entry fees as appropriate.
At no time during deliberations will the judge have the names of the finalists.
The winner will receive 10 copies of the chapbook, published by Burnside Review Press, and a cash prize of $200.
Results will be announced in October.
All questions happily answered by e-mail: sid@burnsidereview.org.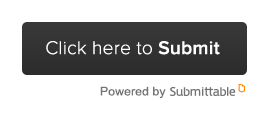 About the Judge:
Matthew Rohrer is the author of The Others (Wave Books, 2017), Surrounded by Friends (Wave Books, 2015), Destroyer and Preserver (Wave Books, 2011), A Plate of Chicken (Ugly Duckling Presse, 2009), Rise Up (Wave Books, 2007), and A Green Light (Verse Press, 2004), which was shortlisted for the 2005 Griffin Poetry Prize. He is also the author of Satellite (Verse Press, 2001) and co-author, with Joshua Beckman, of Nice Hat. Thanks. (Verse Press, 2002) and the audio CD Adventures While Preaching the Gospel of Beauty. He has appeared on NPR's All Things Considered and The Next Big Thing. His first book, A Hummock in the Malookas, was selected for the National Poetry Series by Mary Oliver in 1994. He lives in Brooklyn, New York, and teaches at NYU.
2018 Chapbook Contest Winner
Caroline Cabrera, The Coma of the Comet, selected by Solmaz Sharif

Runner-up
Ayokunle Falomo, African, American
Finalists (in no particular order)

Stella Yin-Yin Wong, American Zero
Christopher Salerno, Deathbed Sext
Jesse Nissim, Fall, Winter
Jeanne Morel, Jackpot
James Meetze, Late in the Long Now
Patrick Milian, Reverberations
Connor Fisher, The American Scene