Burnside Review Press Book Award
Judge: Jennifer Chang
Submissions will be accepted November 1 to January 15, 2021. (Please note extended deadline!)
Submit ~48-64 pages of poetry, including a list of acknowledgments. Your name and contact information should not appear anywhere within the manuscript.
A $25 entry fee must be paid at the time of submission.
Each entrant will receive a copy of one Burnside Review Press title.
Poems may have appeared in journals and chapbooks but not in a full-length, single-author collection.
Simultaneous submissions are fine, but please let us know immediately if your manuscript has been accepted elsewhere.
All manuscripts will be read by the Burnside Review Press editors. At least ten finalists will be sent to the judge. The editors may select an additional title from the submission pool for publication.
The winner of the Burnside Review Press Book Award will receive $1,000, plus ten copies of the book.
We only accept submissions through our online submission manager. Work sent by any other means will not be read.
Results will be announced in April.
All questions happily answered: sid@burnsidereview.org.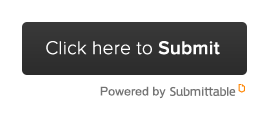 About the Judge:
Jennifer Chang is the author of The History of Anonymity and Some Say the Lark, which was long-listed for the PEN Open Book Award and won the 2018 William Carlos Williams Award. Her poems have appeared in American Poetry Review, The Baffler, The Nation, The New York Times, The New Yorker, and A Public Space, and her essays have appeared in Los Angeles Review of Books, New England Review, New Literary History, and The Volta. An associate professor of English at George Washington University, she co-chairs the advisory board of Kundiman and is on the MFA faculty of the Bennington Writing Seminars. She lives in Washington, D.C., with her family. 
2019 Burnside Review Press Book Award Results
We are thrilled to announce that Darcie Dennigan has selected Angelo Mao's manuscript Abattoir as the winner of the 2019 Burnside Review Press Book Award. Look for Abattoir in 2021. Many thanks to all who entered the contest!
Winner:
Angelo Mao, Abattoir
Runner-up:
Joanne Dominique Dwyer, Hero Hallucination
Finalists:
Kimberly Lambright, Doom Glove
JoAnna Novak, New Life
Michael Chang, The Mystery Files of Michael Pulichino: A Chapbook Made with Love
MC Hyland, A Book of Borrowed Light
Patrick Dundon, Brick, Salt, Cake, Flesh
Suzanne Wise, Selected Notes on Silence and Noise
Cheryl Clark Vermeulen, They Can Take It Out
Alice Pettway, Dawn Chorus