2020 Burnside Review Chapbook Contest Results
We are thrilled to announce that Lara Glenum has selected Jonathan Andrew Pérez's manuscript The Divining: Dark Was the Night of Justice as the winner of the 2020 Burnside Review Chapbook Contest. Look for The Divining in 2021. Many thanks to all who entered the contest!
Winner:
Jonathan Andrew Pérez, The Divining: Dark Was the Night of Justice

Runner-up:
Michael Chang, (( big shot manifesto ))
Finalists:

Emily Tristan Jones, Greensleeves
Madison McCartha, from The Cryptodrone Sequence
M.G. Moscato, Lovesick / Problems
Chessy Normille, Hermitude
Kathleen Heil, Welcome to the Situation
Lisa Lewis, The Borrowing Days
Jean-Paul Pecqueur, The Darketypes
Jan LaPerle, I Asked the Ocean But the Ocean Didn't Know
Burnside Review Chapbook Contest
Judge: Lara Glenum
Submissions to the 2020 Burnside Review Chapbook Contest will be accepted March 15 through July 15, 2020. (Please note extended deadline.)
Submissions should include:
—18 to 24 pages of poetry. Individual poems may be previously published.
—2 cover sheets. The first should include the title of the manuscript, your name, telephone number, and address. The second should only include the title of the manuscript.
—A page acknowledging previously published poems.
Entries are only accepted through our online submission manager. Please follow the link below.
Initial readers are the Burnside Review editors. They will choose up to fifteen manuscripts as finalists to pass on to the judge, who will select the winning collection.
Simultaneous submissions are fine, but please notify us if your manuscript is accepted elsewhere.
Former students or colleagues of the Burnside Review Chapbook Contest judge—as well as any writer whose relationship with the judge constitutes a conflict of interest—are not eligible to enter the contest. We reserve the right to disqualify ineligible entries and will return entry fees as appropriate.
At no time during deliberations will the judge have the names of the finalists.
The winner will receive 10 copies of the chapbook, published by Burnside Review Press, and a cash prize of $200.
Results will be announced in November.
All questions happily answered by e-mail: sid@burnsidereview.org.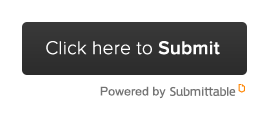 About the Judge:
Lara Glenum is the author of four books of poetry: The Hounds of No, Maximum Gaga, Pop Corpse, and All Hopped Up On Fleshy Dumdums. She is also the co-editor of Gurlesque: the new grrly, grotesque, burlesque poetics, an anthology of contemporary women's poetry and visual art. She teaches poetry and hybrid writing in the Creative Writing program at LSU.